G42 Project 3: Cistern Sessions

Performed by Fritter, Dan Kibke,
Postman Pat, Blake Smith, Karen Stankunas, Pat's friend Jeff

The Cistern Sessions are ten tracks selected from a series of improvised accoustic performances recorded to portable DAT between autumn 1993 and spring 1994, on location, within an abandoned fuel cistern.

Special Thanks to Fiona Lehn, Rachael Jackson @ Anomalous Records, Tanya Parkinson, Eryn Belyk, Paul Siczek, Jas Forest, Christine Carriere, David Meyer, and Francois Lafleur for giving us objectivity when we no longer had any.

Technical flaws in this recording were present in the master tapes and are a result of the challenging primitive conditions in which the sessions took place. The flaws that exist were consciously left in instances where we felt attempted cleanup would compromise the reproduction of the original acoustic space.

Mastered by Francois Lafleur, David Abfackeln and Dan Kibke.

Produced by David Abfackeln and Dan Kibke.

© 1994, 2002 G42 (SOCAN) All rights reserved.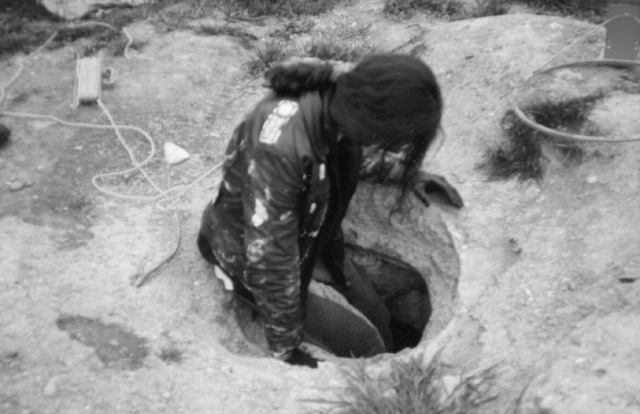 C i s t e r n S e s s i o n s